As a high quality website design firm, we use the power of internet marketing to help clients accomplish all of their business goals. In recognizing that reaching as many members of the target market as possible, is key to increasing conversion rates, our team is skilled in deploying the most effective responsive web design techniques available to help clients reach people across all browsers and hand held devices including smartphones and tablets.
To cook up a website design, we don't miss these important ingredient in the recipe – Front End Development, PSD Design and PSD Conversion. A "good" PSD is layered, and well organized using folders and layers, comps to show different pages and states and with Front-end Development we promise pixel perfect and bug free designs.
Web based applications offer competitive advantages to traditional software based systems allowing businesses to consolidate and streamline their systems and processes and reduce costs.
We as a PHP Application Development Company specialize in executing custom web development projects with 100% accuracy & perfectly matching to your business requirements. Our team is adept at using cutting-edge technologies to customise everything from the look & feel of front-end to expert back-end programming that results in a highly dynamic, fully functional & interactive web solution. Your website can extraordinarily boost your internet presence with the help a perfectly correct combination of imagination and functionality.
If you trade then your business needs to have an online presence. We deliver the ultimate open source applications to help engage your audiences as well as get you selling more from your website that can specifically maximise your online potential.
eCommerce packages come with everything a business would need to trade online profitably. We don't just make eCommerce websites, we trade them. This gives us a wealth of knowledge on every aspect of online trading including the right website build, design and platform, payment integration, search engine requirements and data feeds.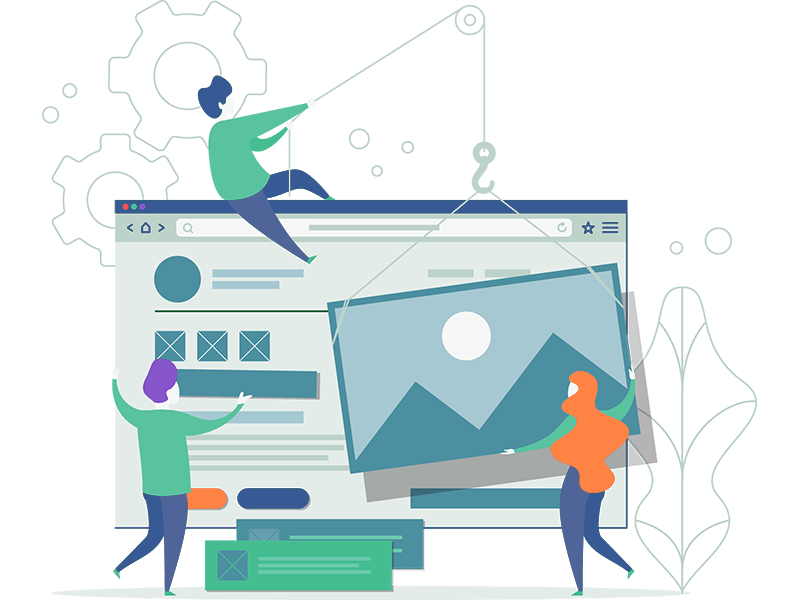 Content Management System
Through use of the best systems for publishing, editing and modifying online content your online audiences can keep up with what's going down. We work on all popular open source CMS's like WordPress, Joomla, Drupal and any kind of Websites are possible easily with these. Our continuous CMS integration and development enables our clients to get the best out of millions.
If you do not want to use any of the open source CMS's then we can provide you a better custom solutions for your website with the help of PHP and MySQL.
Our knowledge stretches from application design, development and integration to operating key processes. This knowledge base and experience help us save clients' precious time and deliver the right solution for every specific situation. We create back-end and front-end solutions using top-notch and up-to-date technologies, that are reliable, future-proof and scalable.
Our process involves the essential steps, is easy to understand and friendly for our clients. Each step can be individually tailored or skipped, based on your needs.
Please Let Us Know Your Requirement